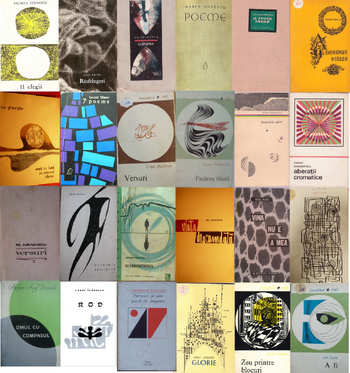 The
1960's generation
(in Romanian:
generația șaizeci
) was the generation  that, taking advantage of the "defrost" started by poet
Nicolae Labiș
and novelist
Marin Preda
, reacted to
socialist realism
and returned
Romanian literature
to its aesthetic premises and reestablished the prestige of
modernist
writers.
Nichita Stănescu
had been considered the pinnacle of his generation as early as his 1960 debut volume,
Sensul iubirii
(The Meaning of Love), released in the same time with the debut volumes of
Cezar Baltag
and
Ilie Constantin
in the collection
Luceafărul
.
Writers associated
Edit
      See also Lost generation, Romanian writers in exile, Sibiu Literary Circle, Steaua and poetry of the banal, Luceafărul (collection), neotraditionalism, neo-expressionism, aesthetic oneirism, Nouvelle roman, Târgoviște school and objectualism.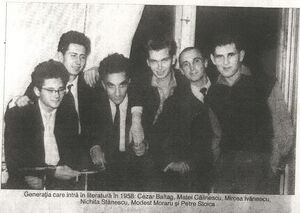 Prose writers
Edit
Playwrights
Edit
Ad blocker interference detected!
Wikia is a free-to-use site that makes money from advertising. We have a modified experience for viewers using ad blockers

Wikia is not accessible if you've made further modifications. Remove the custom ad blocker rule(s) and the page will load as expected.