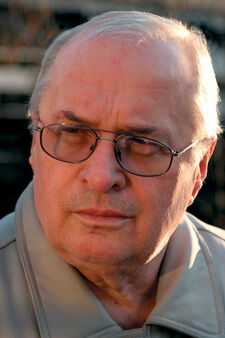 Augustin Buzura
(Romanian pronunciation:
[awɡusˈtin buˈzura]
; born September 22, 1938) is a Romanian novelist and short story writer, also known as a journalist, essayist and literary critic. A member of the Romanian Academy, he has been the president of the Romanian Cultural Foundation since 1990 and president of the Romanian Cultural Institute between 2003 and 2004.
Ad blocker interference detected!
Wikia is a free-to-use site that makes money from advertising. We have a modified experience for viewers using ad blockers

Wikia is not accessible if you've made further modifications. Remove the custom ad blocker rule(s) and the page will load as expected.