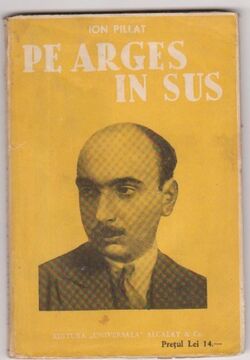 Ion Pillat (March 31, 1891, Bucharest – April 17, 1945, Bucharest) was a distinguished Romanian poet associated with traditionalism and neoclassicism, after a brief symbolist influence. He is best known for his volumes Pe Argeş în sus (Upstream on the Argeş) and Poeme într-un vers (One-line poems). His maternal grandfather was Ion Brătianu. He studied at the University of Paris from 1910 to 1914, returning to Bucharest after obtaining a law degree.
Ad blocker interference detected!
Wikia is a free-to-use site that makes money from advertising. We have a modified experience for viewers using ad blockers

Wikia is not accessible if you've made further modifications. Remove the custom ad blocker rule(s) and the page will load as expected.