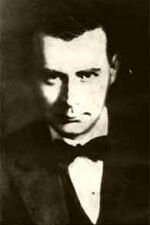 Lucian Blaga
(Romanian:
[lut͡ʃiˈan ˈblaɡa]
; 9 May 1895 – 6 May 1961) was a Romanian philosopher, poet, and playwright, one of the most important figures of
modernism
. His debut volume from 1919, "The Poems of Light" (
Poemele luminii
), introduced
expressionist
poetry in Romania.
Ad blocker interference detected!
Wikia is a free-to-use site that makes money from advertising. We have a modified experience for viewers using ad blockers

Wikia is not accessible if you've made further modifications. Remove the custom ad blocker rule(s) and the page will load as expected.