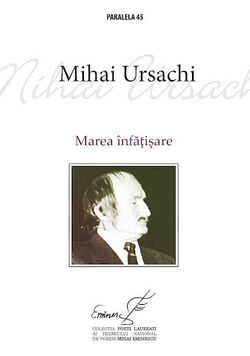 Mihai Ursachi
(b. 17 February 1941, Băile Struga, Iași - d. 10 March 2004) was a Romanian poet and translator. After having attempted to cross the border by swimming in the Danube in the 1960's (attempt which led to a brief period of jail), he managed to leave the country in 1981. Between 1981 and 1990, until he returned, he was a professor in the U.S.A. After a brief period in which he was the director of the Vasile Alecsandri Theatre in Iași, he spent his time teaching; he was also a secretary of
Romanian Writers' Union
.
Most of his books were published in the 1970's. His poetry was highly acclaimed by some critics, but he achieved more popularity after receiving in 1991 the then-recently founded Mihai Eminescu National Poetry Award - "Opera Omnia". His poems were reprinted in several anthologies before and after his death.
Ad blocker interference detected!
Wikia is a free-to-use site that makes money from advertising. We have a modified experience for viewers using ad blockers

Wikia is not accessible if you've made further modifications. Remove the custom ad blocker rule(s) and the page will load as expected.