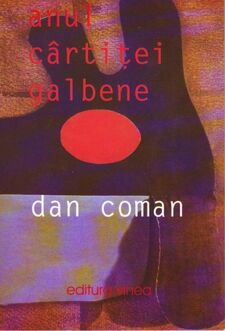 Visionary poetry
and
visionary poets
are terms whose history harken back to the French poet Arthur Rimbaud (see his quote: "A poet makes himself a visionary through a long, boundless, and systematized disorganization of all the senses") and have been used in a few different contexts within the history of
Romanian
poetry. It may have been used for the first time to describe
Octavian Goga
's social-orientated poetry. (
Ion Heliade-Rădulescu
and especially
Mihai Eminescu
have also been described as such, but apparently much later.) The term has afterwards been used a few times, but most notably it is used today to describe poets that were (or still are) often described as
neo-expressionist
or
post-expressionist
.
Octavian Soviany, for instance, describes with this term poets from several different generations/promotions: Cezar Ivănescu, Mihai Ursachi, Paul Daian, Ionel Ciupureanu, Ruxandra Cesereanu, Constantin Virgil Bănescu, Cosmin Perța, Teodor Dună, Dan Coman, Claudiu Komartin, Ștefan Manasia, Rita Chirian, Marin Mălaicu-Hondrari and Gabriel Daliș[1].
In various other contexts, Mircea Cărtărescu, Magda Cârneci, Ruxandra Novac, Florin Partene, Marius Conkan etc. were also described as "visionaries".
↑

Octavian Soviany, Cinci decenii de experimentalism. Compendiu de poezie românească actuală, 2 vol., Casa de Pariuri Literare, 2011
Ad blocker interference detected!
Wikia is a free-to-use site that makes money from advertising. We have a modified experience for viewers using ad blockers

Wikia is not accessible if you've made further modifications. Remove the custom ad blocker rule(s) and the page will load as expected.